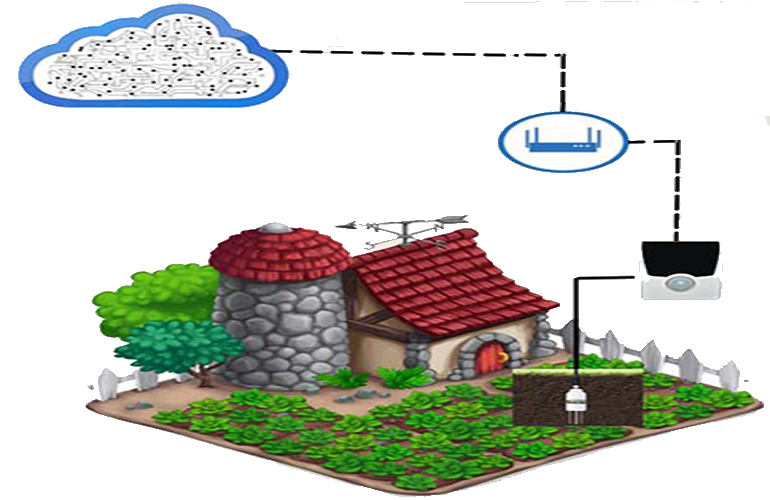 SMART AGRICULTURE AND FARMING
Our Smart Home System provides energy efficiency, safety, reliability, convenience
Our smart agriculture farming system comprises custom sensor modules that monitor soil moisture, acidity level, temperature, and other environment variables in order to enhance the production and yield of the agriculture sector. For example, moisture sensors are developed to sense the moisture level and based on the sensors data, solenoid valves are operated to fulfill the water requirement of crops.
SALIENT FEATURES:
Smart water management according to environmental and climate changes Reduction in scarce water and energy source wastage Weather forecast and alerts.
Products:
Our 'Central Hub' device is a WiFi hub for our smart Hub devices and connects them to the cloud server. It has an Ethernet port to connect with the hub WLAN. It authenticates and registers all the devices connected through its own isolated private WLAN. It operates in two modes. i.e. Offline and Online.It has built-in light and temperature sensors and can have two additional sensors.